All About Influencer Marketing Workshop (Buckhead)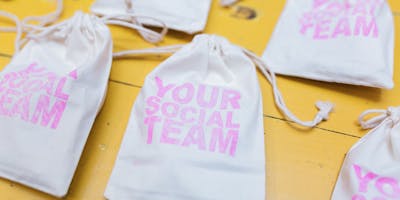 May 22, 2018, 9:00 am - 12:00 pm
·
WeWork Tower Place
·
Your Social Team
·
Details
If you're a brand working with influencers, or a blogger trying to find better ways to monetize your Instagram feed, this class is for you! 
Influencer Marketing is growing faster than digital ads, but many brands still don't have a full understand on how to select and work with influencers. And more importantly, the right strategy to apply before, during and after the campaigns to guarantee results.

You will learn:

-what is influencer marketing
-rules and regulations
-how to pick the right influencers for your brand
– what to look for in an influencer 
– types of collaborations and sponsored posts
-influencer average rates
-preparing your own feed for the campaign
-follow up actions

About the instructor: Manu Muraro is the founder of Your Social Team, former King of Pops Marketing (and Social Media) Director, former Cartoon Network Creative Manager. She has taught over 200 brands including Ponce City Market, Tiny Doors ATL and The High Museum.