IGTV and Other Instagram Tools You're Not Using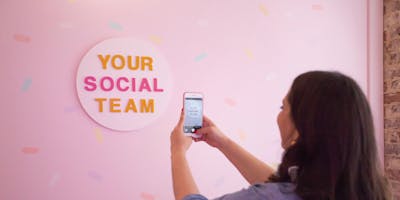 August 17, 2018, 9:00 am - 12:00 pm
·
Switchyards Downtown Club
·
Your Social Team
·
Details
Instagram is a lot more than just posts on your feed. While the feed is great to represent your business, with over 1 billion accounts on the platform, just doing posts in no longer enough for a business to get their messages across.
In this class we will look at all the features you should be using constantly.
You will learn how to use:
– IGTV
– Instagram Stories and its built-in tools,
– Instagram Highlights and how to use it strategically;
– Your bio (it's so much more important than you think!);
– DMs (those direct messages are the best way to engage your customers);
Only 15 seats available.
About the instructor: Manu Muraro is the founder of Your Social Team, former King of Pops Marketing (and Social Media) Director, former Cartoon Network Creative Manager. She has taught over 200 brands including Tiny Doors ATL, King of Pops, High Museum of Art and Atlanta Magazine. In 2018 she co-founded Let's Conference, a women's conference to inspire, connect and teach women in Atlanta.