Instagram Phone Photography Bootcamp (Downtown)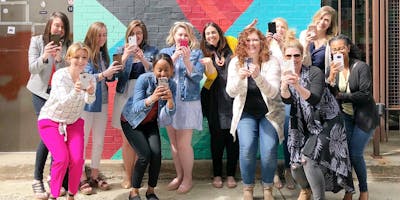 May 18, 2018, 9:00 am - 12:00 pm
·
Switchyards Downtown Club
·
Your Social Team
·
Details
Instagram is a very visual platform and the new algorithm favors great content, so posting just any photos is just not cutting it anymore. This hands-on 3-hour workshop will teach you how to improve your photo game using just your phone.
In this small group class you will learn:
– styles of photos that are popular on Instagram
– how to improve your branded photos
– how to take photos that can be regramed and make your account grow
– take photos around Switchyards Downtown Club (indoor and/or outdoors, depending on weather)
– how to use a photo editing app to improve your photos
*You should leave with about 10 photos ready to be posted*
About the Instructors:
Gabi Valladares is the founder of By Gabriella, a small business social media gal, and a brand photographer in Atlanta. She has 5+ years of experience working in social media and influencer marketing for brands like Friendly's Ice Cream, Northeastern University, Cisco, Mandarin Oriental, and local favorite – Treehouse Milk (+ more!).
Manu Muraro is the former King of Pops Marketing (and Social Media) Director, and former Cartoon Network Creative Manager. She founded Your Social Team in 2017 and has since then worked with over 200 brands including Ponce City Market, Tiny Doors ATL and King of Pops.