Social Media Manager Training (2-day course)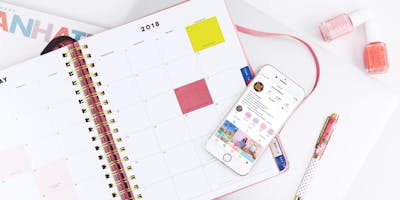 September 14, 2018, 10:00 am - September 15, 2018, 5:00 pm
·
Switchyards Downtown Club
·
Your Social Team
·
Details
This fun 2-day intensive course is designed to prepare social media professionals to manage business and personal brand accounts. While we will talk about social media in general, we will focus on Instagram, the most relevant and complex platform today.
At the end of the course, you should have enough knowledge and material to manage social media accounts professionally for clients or your own business.
Date and time: Friday 9/14 and Saturday 9/15, from 10am-5pm. 
Includes: Lunch for both days, snacks, work booklet and downloadable templates.
CURRICULUM:
1) SOCIAL MEDIA CURRENT LANDSCAPE (OVERVIEW)
– Understanding social media and consumer behavior
– Social media for business 
– Different platforms 
– Newest trends
2) CLIENT ONBOARDING
– Setting yourself for success
– Client discovery
– Audit how to
3) STRATEGY AND PLANNING
– Social media strategy 
– Content strategy
– Content calendar 
– Using planning apps
4) KEEPING UP WITH INSTAGRAM
– Instagram Aesthetic and curating images

– Instagram features and tools you should be using
– Hacks
5) BEST & WORST PRACTICES
Posting, times, frequency, tagging and crediting
Using 3rd party content
Understanding hashtags
Community management
Most common mistakes and keeping your account safe
6) CREATING CONTENT
– Apps you should be using
– Photo editing 
– Copywriting for social media
– Hacks
7) ENGAGING AND GROWING YOUR AUDIENCE
– Practices that are indispensable to grow an engaged audience organically
– Influencer Marketing done right
– Online events and collaborations
– Intro to paid social
8) TRACKING RESULTS
– Analytics and score card
– The only metrics you should keep track of
* Order of topics is subject to change.
INSTRUCTOR: 
Manu Muraro is the founder of Your Social Team and Co-Founder of Let's Conference. She is the former King of Pops Marketing (and Social Media) Director and former Cartoon Network Creative Manager. She has taught social media and Instagram to over 200 brands including Tiny Doors ATL, Ponce City Market, The High Museum of Art and the AJC.